Returning to the Good Spot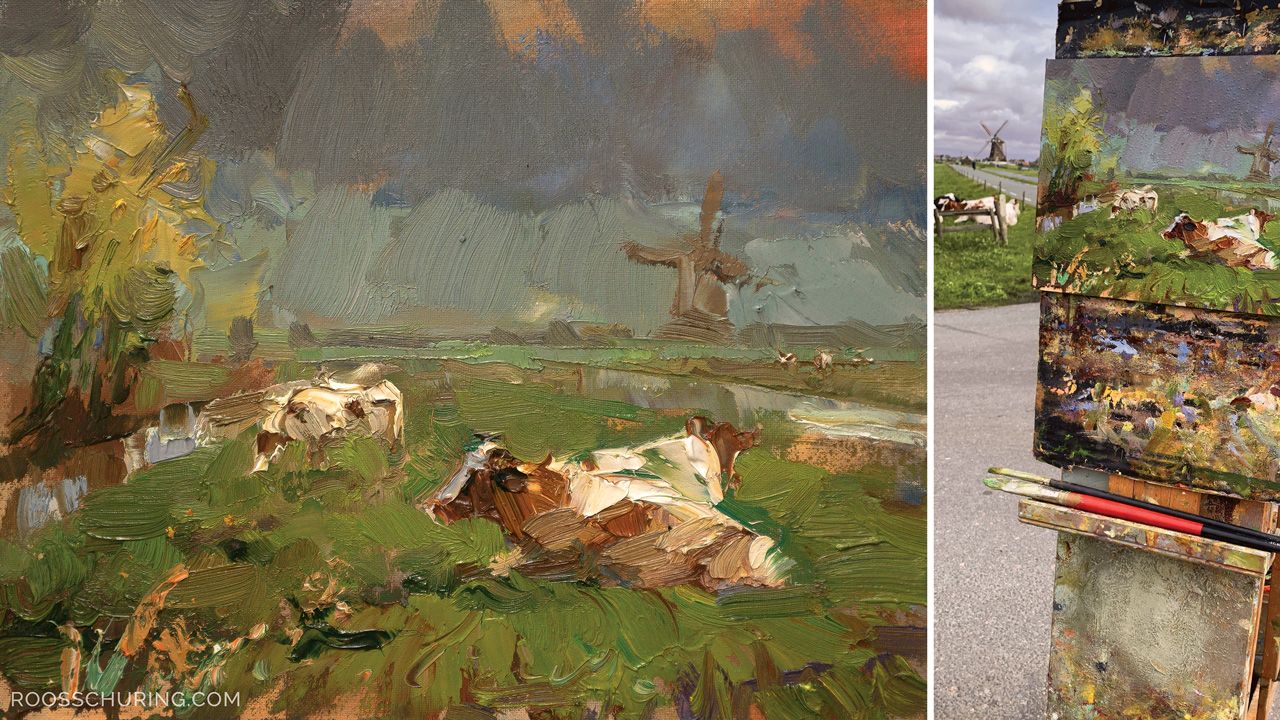 What will we see today?
It's great to find a new spot that you can return to, when driving anticipating (but never knowing for sure) where the cows will be and when they ARE in that good spot, it's happiness.
Then it's about setting up as quick as you can and start. They COULD move, walk away, to be as small as a flee in the perspective, so getting it on, near, and fast, a rush.
Those beautiful trees, highlighted against a grey sky. Pleasures of a painter!


61. LSP05-2023 Cows and Rain Approaching
20x25 cm | 8x10" - Oils/Panel | Roos Schuring 2023
---
Regular sized Cow paintings are available for purchase here
And (these) affordable smaller cow paintings are placed in my small paintings shop here
---
I have demos, courses, and in-person classes in Holland about COWS & LANDSCAPE.
Find the ALL ABOUT COWS page here with links in a row.
---

You might like the book '100 Landscapes with Cows' ► find this here