Trees Without Leaves
Morning Light.
If a place delivers, you want to return, often you can find more viewpoints and different angles.
I knew the shadows would be great in the morning. And so it becomes the start for the painting, seeing through the trees onto the daffodil fields, still just popping daily more yellow!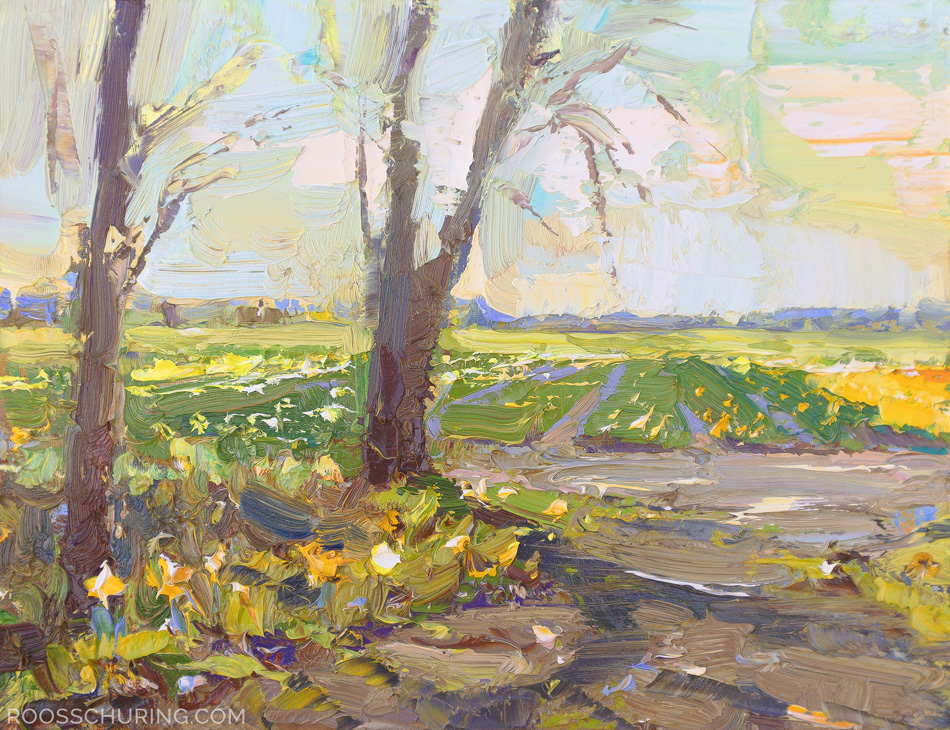 48. See-Through Trees Fields In The Morning
20x25 cm | 8x10" - Oils/Panel | Roos Schuring 2023
Affordable smaller works:
Find Flowers and (These) Landscapes for Sale:

---

You might like the book '100 Landscapes with Cows' ► find this here